Riding... and More!
Here in the South Side Stables, we don't just do pony parties... we also do special events. This includes riding and non-riding events.


Public Mini Rides

We like to bring the experience to your neighborhood! On non-booked weekends, we bring the horses to Riverdale, GA for what we like to call "Public Mini Rides". This is where you can get the experience of riding a horse conveniently around the corner in your city. These rides are hand lead and a ton of fun for only $5!! Even if you don't want to ride, you will have the chance to meet our lovable horses. It's a great time for

all

ages! So come on out to pet, hug, kiss, take pictures with, or ride our horses at our public mini ride locations. Yee Haw! (see our

facebook page

for non-booked weekend dates)
---
Couples Rides in the Park

Couples rides are always a fun new way to start off your date night. The horse park is located in Rockdale. $120 per couple. Park rides include a "horse basics" lesson with hand-lead riding to start, followed by hands off monitored riding.


---
Horseback Riding Lessons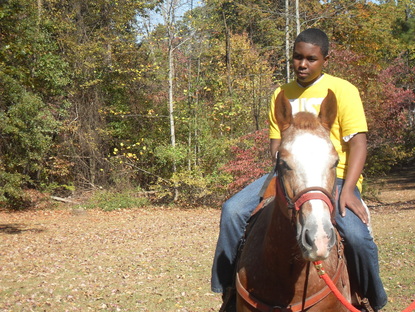 Make your childhood dreams come true and learn to ride a horse! Taking riding lessons is a great way to bond with a horse and step into a whole new world full of magic and excitement. Each lesson includes the grooming and preparation of your individual horse. Lessons are also available in package deals (prices may vary according to experience level). $45 per hour for adults, $35 per hour for children under 12 years old.
**Urban Trail Ride Upgrade Packages Available**
(call or text 678.365.7929 for more details)
Location: Ellenwood GA
---
---
Non-Riding Events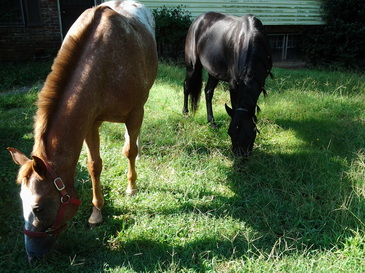 Do you love horses and would like for us to come out to share some information about them? These types of situations are called 'Non-Riding' events. We come out to day-cares, personal properties, and nursing homes to entertain and educate those whom are too young or just unable to ride. We allow all participants to pet, feed, and take pictures of the horses. We also have 'Arts and Crafts' packages that you may add on with your event. Each of these times of events are custom to you therefore pricing will vary. Call/text (678-365-7929), e-mail, or simply fill out the boxes on the contact page with all the information of what you and your guests would like to do and we will be able to come up with prices for your event.


---
---
"Boundary Waters" Trail Rides

For the ultimate riding experience we offer trail rides at Boundary Waters park, located in Douglasville GA. These rides are once in a life time experiences that will be one of your most cherished memories. Trail rides are completely hands-off free style riding through acres upon acres of marked trails. These trails are $75 an hour. Small children MUST ride with a parent. Trails are about an hour and 15 minutes per group.
---
---
Urban Trail Rides

Want to ride the streets are the modern cowboys and cowgirls? Upgrade your lesson to an urban trail ride for only $10! Hit the streets on one of our street safe horses and interact with the neighborhood. Pose for pictures and be the talk of the town! This package is a special riding experience exclusively offered by the South Side Riders. Due to traffic and concrete there is no running allowed. Must be 18 or older unless signed by parent.
---